Hello dear freshmen,
This year, our faculty will once again be holding a first-semester orientation (ESE) for you. We are already hard at work putting together a great programme that will definitely make your start at university easier. In our ESE, we want to give you all the information you need about the start of your studies and give you the opportunity to get to know your fellow students before you begin. Of course, a first exploration of the city of Dresden and its surroundings is also part of the programme.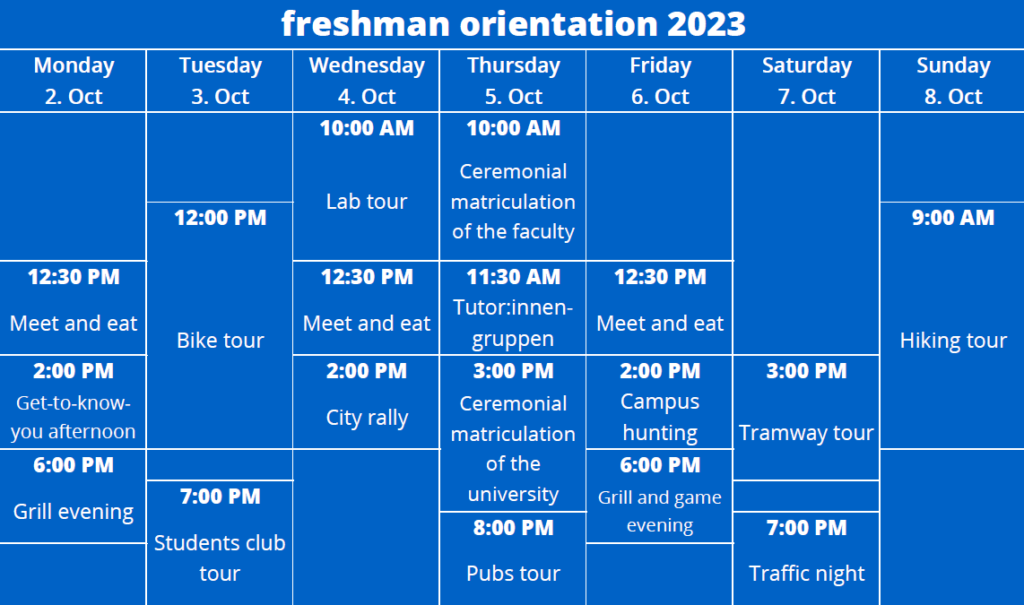 More detailed information on the individual events will soon be available on our website and our other digital channels (Instagram: @fsrverkehr, Facebook: Fachschaftsrat Verkehrswissenschaften or Twitter: @fsrverkehr). If you have any questions about the ESE or the start of your studies, please send us an email at fsrverkehr@tu-dresden.de and we will be happy to help you!
If you still can't make it to Dresden during this time, you will also find all other relevant information about the start of your studies here on our website.
We are looking forward to welcoming you soon at the only Faculty of Transport Sciences in Germany!
Best Regards
The student Council