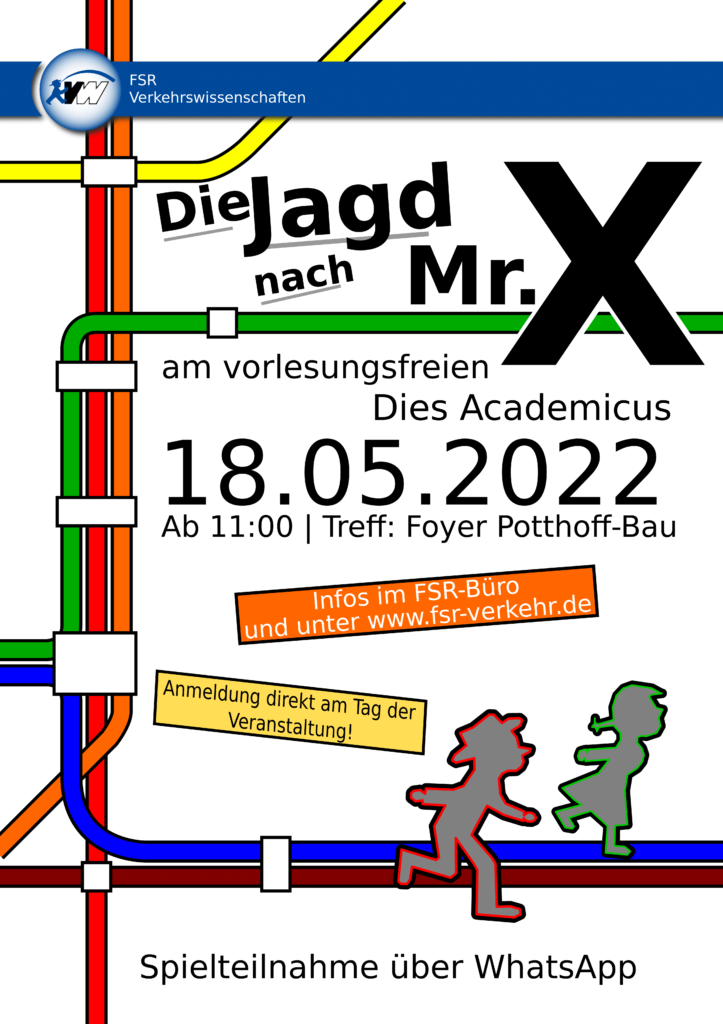 We want to use the lecture-free Dies academicus (Wed, 18.05.) for a Mr. X/Mrs. Y round. In groups we will chase the group around Mr. X/Mrs. Y using regular public transport directions. This is a good opportunity to get to know fellow students or other people at the university as well as the Dresden public transport network.
Meeting point and registration is at 11 am at the FSR office (POT/12). You can come alone or in groups of up to 6 people. The end is planned for about 5 pm.
Due to the mask requirement, please remember to bring an FFP2 mask for the trips on public transport.
In the following, we have already written down the course of the game and the rules for your information, as well as attached the prepared line network map. But don't worry: we will explain everything again on the 18th before the game starts…
We are looking forward to seeing you!