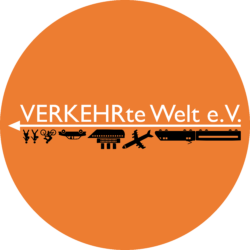 Balkan excursion planning meeting and association meeting of the "Verkehrte Welt"
From the end of August to mid-September 2022, the Verkehrte Welt summer excursion will take place. The destination of the excursion is the Balkans.
The journey will first take us from Dresden to Prague and then by night train to Split on the coast of Croatia. From there we will travel via Bosnia-Herzegovina to Bar in Montenegro. From Bar we will travel by train over a scenic route to Belgrade. After the stay in Belgrade, the next destination will be Sofia. The sightseeing of Sofia will be followed by the journey to Skopje in Northern Macedonia. From Skopje, the last stage will take us to Priština in Kosovo.
If you are interested, you are very welcome to join us at our next association meeting on 06.07.2022 at 18:30 in POT/13.
Come with us again on tour through exciting countries to get to know transportation, culture and people!
If you have questions:
Verkehrte Welt: info@verkehrte-welt.org
Planner of the excursion: johannes.elwert@mailbox.tu-dresden.de
07.12.2023, 1. Woche 07.12.2023, 1. Week