Student Assembly on the current financial situation
On 04 May 2023 at 18:30 there will be a student (full) meeting organised by the StuRa of the TU-Dresden on rising prices in the refectory, incidental costs and lack of state support in the HSZ/02.
You can discuss together with representatives of the StuRa which concrete measures can be taken and which demands have to be made in order to improve the financial situation of us students. You can get together there to network on this topic, collect ideas and become active together.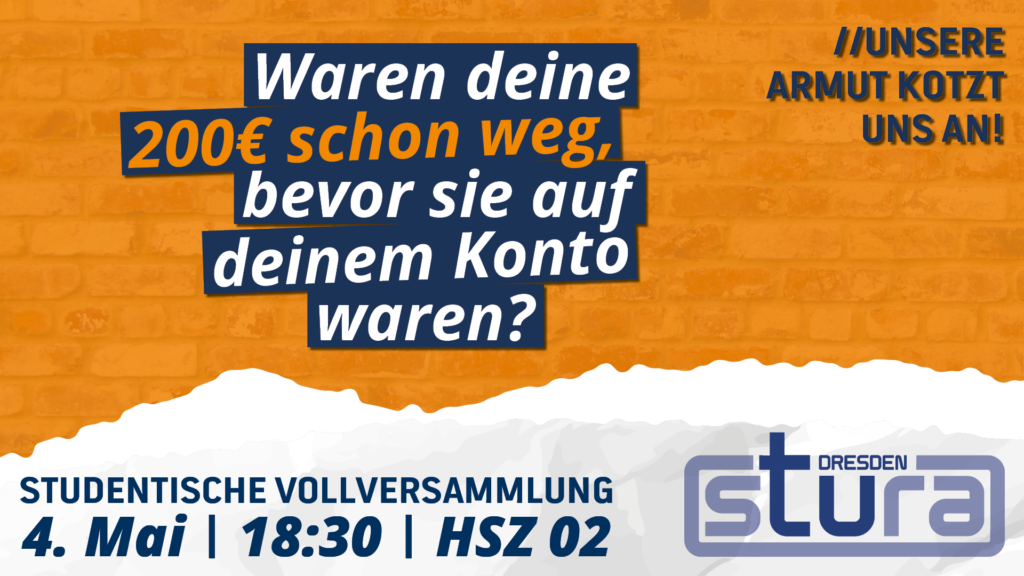 06.12.2023, 1. Woche 06.12.2023, 1. Week